GFC Therapy is an advanced PRP treatment for rejuvenating the face and reducing hair fall.This is the best treatment for hormonal hair loss candidates with guaranteed results in as little as 2-3 sessions. To trigger the growth phase in the hormonally challenged hair roots, GFC makes use of the activated growth factors from platelets in the candidate's blood.
Advanced Growth Factor Treatment for Hair at Noa Hair & Skin Clinics
Growth Factor Concentration (GFC) Treatment – Is India's First, Ready To Inject, Non- Invasive, Autologous Growth Factor Concentrate Therapy designed.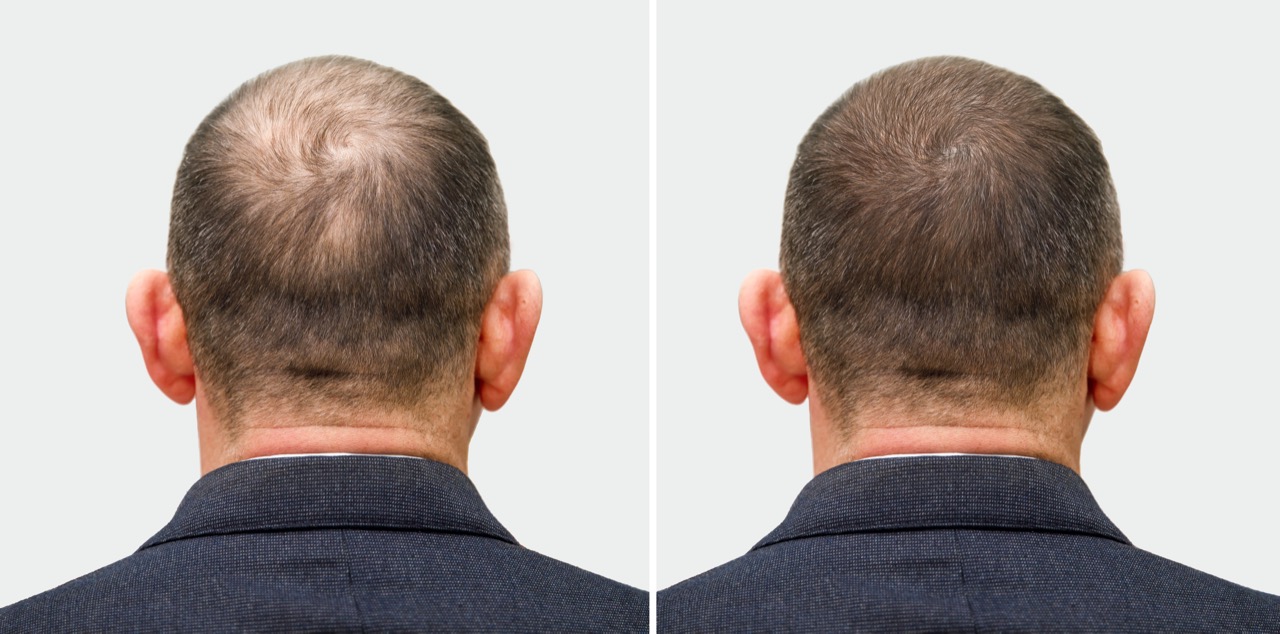 by Wockhardt's Regenerative Division to arrest Hair Fall, Stimulate Hair Growth, Thicken Hair Follicles and Regenerate Hair numbers.
It is a big and successful step by science for curing baldness and has been developed after extensive research, studies and successful clinical trials.
What does the treatment do?
It is an advanced hair growth method which focuses on stopping hair loss and re- growing existing hair follicles. It works by replenishing the scalp roots, with a mix of essential growth factors that are a combination of peptides, vitamins, minerals, proteins which mimic the natural growth factors that are already present in the scalp.
Thus the results seen are healthier and denser hair growth with an arrest in hair fall. This treatment is proven to be very effective in prolonging the anagen growth phase of the hair, repairing hair follicles and increasing the number of active hair follicles.
Starting GFC treatment at early stages can restrict Hair Transplantation indefinitely.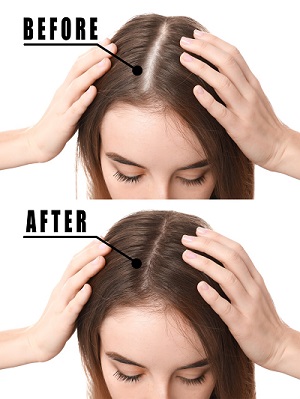 How long does the treatment take?
The treatment takes less than 30 minutes. It is a very safe, non invasive, no scarring procedure.
When can you see the results?
Clients have seen results in the every first session. But the best results are seen after 3-4 sessions. Each case is different and the approach taken by the cosmetologist, dermatologist, and hair expert is based on the client's history, health and diagnosis.
Who is this treatment for?
This treatment is an Advanced hair treatment with successful clinical trials conducted on patients with PCOS, Thyroid, male and female suffering from androgenetic alopecia and chemotherapy patients.
Clinical Trials -done on a group of healthy males and females suffering from androgenetic alopecia with GFC, gave 83% positive results.
Patients reported significant differences in hair density and thickness.
Patients suffering from pattern hair loss reported 100% hair growth at the end of six months of treatment. An increase in hair shaft diameter along with total hair count.
PCOS patients also benefited from GFC with a sustained hair regrowth rate of 80%.
95% of Chemotherapy patients (males and females) reported significant increase of mean hair count after one year of the hair re growth treatment using GFC.
The treatment having superior results from PRP has gained popularity among men and women. This treatment is also being appreciated by parents for children with hair thinning issues.
To know more about Advance GFC treatment at Noa Hair & Skin Clinics. Feel free to call 91-9986292222

Services
We Offer
One of the most effective ways to get your hair back is Hair transplantation. It's a simple minimally invasive surgical method that…
PRP therapy is a form of regenerative medicine that can harness your body's miraculous ability to heal itself and amplify the natural growth…
Call Us for Free Consultation