Want to Treat Melasma, Post Acne Marks, and Hyper Pigmentation in just 1 Session?
Then you have come to the right place. Our Skin Experts at Noa Hair & Skin Clinics will guide you through a seamless transformation of Zebra spots to a clear flawless and even skin tone in just one sitting.
What is the treatment?
At Noa Skin & Hair Clinics we've formulated a 1 session Treatment that treats Hyper Pigmentation, Brown Spots, Post Acne scars, Inflammatory Hyper Pigmentation, Discoloration, Brown spots, Fine lines and Open pores in just one sitting followed with a home care regime.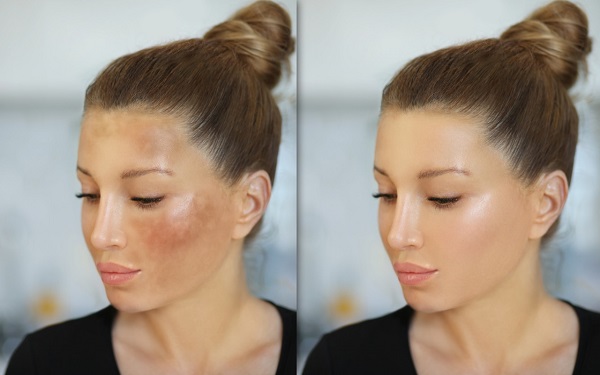 There are no requirements for multiple visits. Just a follow up session after 3 weeks for your cosmetologists to discuss the improvement of your skin.
How much does it costs?
It is 1 time treatment requiring no multiple sessions. It is a two step procedure treatment. The first step would be an in house treatment administered by the cosmetologists. The second would be the home care regime that would be your maintenance phase. The Average cost is around 10,000 – 12,000 exclusive of home care kit. In the USA it is an Average 750$ -1300$.
Who is it for?
It's for anyone, male or Female who have been dealing with stubborn Melasma, Hyper Pigmentation, Post Acne Scars, Age Spots, Open pores, Chicken Pox Scars. This is one of the few treatments that deals with stubborn Melasma.

What are my results?
You will find yourself rid of face marks, the skin will feel rejuvenated with an evident glow. The open pores are reduced, Acne marks fade away.
A host of benefits to this 1 treatment plan. This peel inhibits the production of the enzyme Tyrosinase. Along with the home care regime you will continue to eliminate the Melasma.
Peel Frequency
Depending on the skin severity. The Cosmetologist will take the right course of action. For any Treatment related query, Please Call Noa Hair & Skin Clinics @ 9986292222.

Services
We Offer
Call Us for Free Consultation