Signature Glow Facial is one of the treatments that is gaining popularity in Asia at a lightning speed. You might be wondering why it is loved and trusted by a lot of people. Signature Glow Facial is a semi-permanent yet highly effective foundation treatment. It is a safe procedure in which a pigmented vitamin serum is applied to the skin using micro-needling. Micro-needling is a type of non-invasive treatment and is considered effective for anti-aging. The pigmented serum helps cover blemishes and gives the skin a smooth texture as well as a radiant glow. It has a lot of benefits like:
Hydrated skin

Reduction of fine lines and wrinkles

Reduction of blackheads

Infusion of antioxidants and vitamins

Even skin tone

Blemish free skin

Reverses sun damage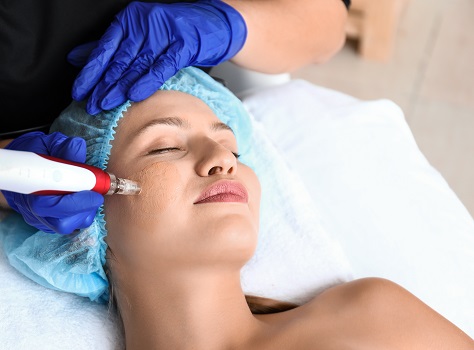 One of the biggest advantages of a Signature Glow Facial is that it makes your skin look like you are wearing light makeup without having to wear makeup. The results of this treatment are visible immediately. To get the best results it is recommended that you start with a series of 3-4 treatments at the interval of 2 weeks. After the first 3-4 sessions, the results of Signature Glow Treatment lasts up to 4 months.
You might be wondering, is a Signature Glow Facial suitable for me?
If you have pigmentation, acne scars, dull uneven skin tone, sun damage, wrinkles, and fine lines, etc. then this treatment is perfect for you.
There are currently no known risks to using Signature Glow Treatment, according to the medical community. However, you must exercise caution when using this treatment, particularly if you are allergic to chemical substances. To avoid an allergic response, it is necessary to consult with your doctor before beginning this treatment.
Adolescents and pregnant or lactating women should not use Signature Glow Treatment. If you have a history of skin issues such as contact dermatitis, you should seek medical advice before using Signature Glow Treatment.

Services
We Offer
Call Us for Free Consultation