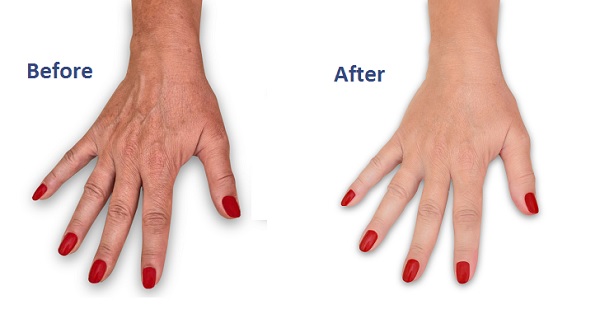 It is all in the Genes. So if you have good hands. Thank Your Parents But even genetics cannot stop aging. So if you think you're the special one. Probably not!
The process of aging begins in your mid twenties and by the time you reach your mid forties, aging plus wear and tear leads to creases, wrinkles, dry and thin skin.
I am sure a lot of you have not had a mark on your skin and then wham! You wake up with a neck band. Well, that's another topic @neckband.
So what's the solution?
Moisturize
Use a Sunscreen
Stay away from harsh chemicals
Wear gloves
Maintain a healthy Lifestyle
If you have tried all the above and in vain, then it's time to pay a visit to your nearest skin expert or dermatologist.
Whether you're concerned about loss of volume, brightness, wrinkles, discoloration, dry skin, Firmness, Hydration.
Noa Skin Experts will give you a personalized solution that will resolve your concern.
Talk to our skin experts to know All About Hand Treatment @ 099862 92222.