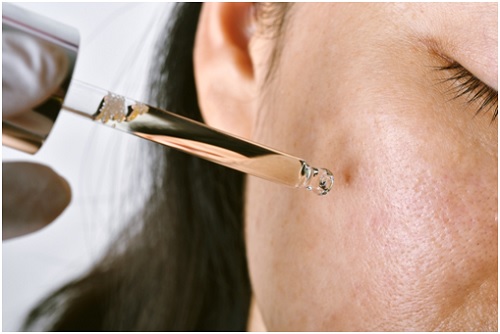 Do you know what's scarier than horror movies? Acne!
If you think that acne is just a teenage problem, then you are wrong! Unfortunately, many adults today suffer from the issue.
Acne can lead to various problems both physically and mentally. It can lead to skin infections and, at the same time, can affect self-esteem and confidence. Further, moderate and severe acne can cause scarring, which means that even after people outgrow it, they can still suffer the ugly mark.
It's true that acne can wreak havoc on your life and self-worth, but with recent medical advancements, you can get rid of acne permanently. We, at Noa Hair, specialize in various time-tested and latest acne treatments. From chemical peels to acne scars treatment to laser treatments, Noa Hair can help you solve your acne problem in no time.
The skin specialists at Noa Hair make sure that our patients get the best acne treatment. Therefore, we help them understand the reason behind their acne problem and at the same time identify the right acne treatment for them.
For instance, if we see a teenager facing mild to moderate acne problems, we can prescribe chemical peeling or light therapy. If an adult wants a solution to his or her acne scars, we can recommend laser treatment for acne scars. In simpler terms, Noa Hair offers personalized solutions to your personal problems!
The best acne scars treatment
Acne scars are more common than you think. Mild acne scars can sometimes be tackled with topical acne OTC (over-the-counter) products. But, atrophic scarring is a tough case.
Atrophic scars are the results of severe acne, and they form below the skin's upper layer. It prevents the skin from regenerating tissue correctly and leaves behind an uneven texture.
Noa Hair has treated many acne scars with laser treatments. Laser treatment for acne scars can take care of almost all acne scars – like atrophic, rolling, pits, and boxcar or keloidal and hypertrophic.
In easy words, laser treatment for acne scars works like magic, and it's considerably less painful.
Benefits
Here are the top benefits of our latest laser acne scars treatment –
Get rid of deep scarring
Our latest laser therapies for acne scars are not just effective against shallow and superficial scars but also work on deep indentations as well (ice pick or boxcar scars)
The laser treatment will trigger collagen regeneration, which tightens the skin and makes the skin taut and firmer.
Less harsh
The traditional methods use ablative energy blasts that can flake, irritate or redden the skin. But, our non-ablative latest laser treatments are much gentler on the skin comparatively.
Our laser treatments have less downtime and allow healing faster.
It suits all skin types
Our laser therapies work on every skin tone – light-skinned or dark-skinned. In addition to that, our skin experts assure that people of every age, teenagers to adults, get the safest and best laser therapy for acne scars.
For every scar type
There are mainly two types of acne scarring – hypertrophic (above the skin) and atrophic (depressions in the skin)
Our laser treatments can address both types of acne scars by building collagen levels, stretching the skin, or breaking down scar tissues to offer smooth skin texture.
Know more
Our team of skin experts can handle your acne problem with care and offer a permanent solution. Talk to us to know more. To book your appointment mail us at appointments@noahair.in.