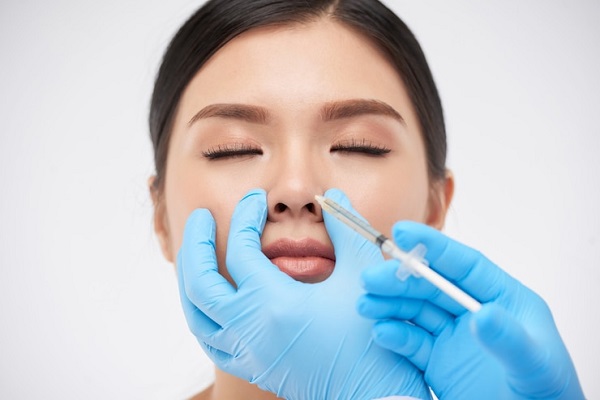 You may have heard the terms "liquid nose job" or "15-minute nose job" used to describe nonsurgical rhinoplasty. A dermal filler surgery is a nonsurgical rhinoplasty that alters the contour of your nose for up to six months.
A rhinoplasty is a surgical procedure that modifies the nose's form. The structure of the nose is composed primarily of cartilage at the bottom and bone at the top. Bone, skin, cartilage, or all three might be changed during rhinoplasty.
Intrigued to find out more? This article covers comprehensive details about rhinoplasty and answers some frequently asked questions.
What is the best filler for nonsurgical rhinoplasty?
These days, dermal fillers come in a wide variety. However, not all are ideal for all body areas. Restylane and Juvederm are among the two most popular families of dermal fillers.
Juvederm products are available in the following varieties:
Juvederm XC
Juvederm Voluma
Juvederm Ultra XC
Juvederm Vollure XC
Juvederm Volbella
Restylane comes in five different product categories, such as:
Lyft, Silk
Defyne
Refyne
Restylane L
Different areas of the face are favoured for each product, and not all dermal fillers are made alike.
Restylane Lyft tends to keep its shape better than other fillers made of hyaluronic acid. The tendency of Juvederm products to expand after the injection may be advantageous for parts of the face like the cheeks or lips, but it is not optimal for the nose.
Can a nonsurgical nose job go wrong?
Absolutely. Some individuals believe that a nonsurgical procedure is, by definition, safe. Additionally, since there are no incisions made during this process, there isn't the same risk of infection as there would be with surgery. Any injection into your face, though, carries the risk of serious harm if not done properly. Because of the nose's extreme fragility, its structure and blood supply must be protected during any surgical or nonsurgical therapy.
An error made during a liquid nose job may cause lifelong harm. Incorrect filler injection can cause facial deformities and necrosis, which is the skin's death and is nearly impossible to treat.
Thus, if you are planning to get it done, make sure you choose a doctor who has expertise in the bones, cartilage, and, most crucially, the arteries of the nose. Your nose is a significant aspect of your entire appearance. It would be best if you only trusted the most skilled and knowledgeable surgeons, such as No Hair, to complete a nonsurgical rhinoplasty.
How to prepare for nonsurgical rhinoplasty?
Before going for the surgery, here are a few things you should be wary of:
Location: A plastic surgeon or facial plastic surgeon's office is where nonsurgical rhinoplasty is carried out. The location of the office, as well as its environment, plays a crucial role, in assessing the level of comfort you can get during the procedure. The infrastructure and the availability of proper equipment add to the consideration.
What to Wear: On the surgery day, dress comfortably. It is ideal for wearing something with a zipper or buttons in the front to prevent unintentionally touching your nose when getting undressed at the end of the day.
Food and Drink: While there is no need to fast before your rhinoplasty visit, your surgeon may advise you to abstain from coffee and high-sodium or sugary foods a day or two before to reduce swelling.
Medication: Your doctor may advise you to cease using Non-Steroidal Anti-Inflammatory Drugs (NSAIDs), other blood-thinning medications, vitamins, or herbal products about a week before the surgery. If you use Retin-A, your surgeon will also ask you to stop using it two days before the procedure. An anti-viral drug will be prescribed if you have a history of cold sores.
Lifestyle Changes Before Surgery: In the two weeks preceding your visit, your surgeon may ask you to postpone any vaccinations or medical, dental, or cosmetic procedures.
How long does rhinoplasty filler last?
Dermal fillers are used in nonsurgical rhinoplasty, a cosmetic treatment, to alter your nose's form temporarily. This is an alternative for those who don't want to get plastic surgery. The procedure can be finished in a single office visit by your healthcare professional. Usually, results last for six months.
Conclusion
There is no set sequence of procedures for rhinoplasty. Every surgery is special and tailored to the patient's anatomy and objectives. Your nose's shape, size, or proportions can be altered by rhinoplasty. It might be done to fix congenital defects, heal injury-related abnormalities, or ease breathing problems.