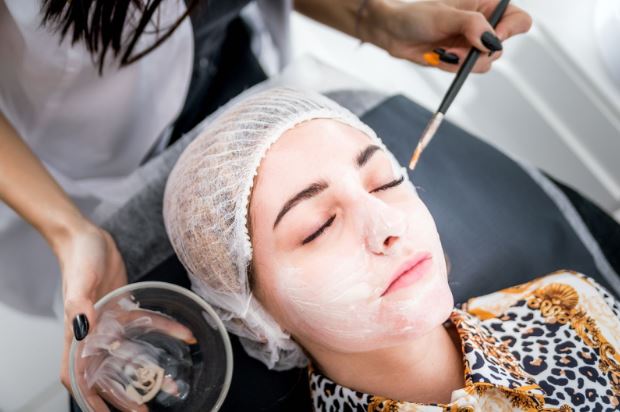 It's always a pleasure to feel the warm sun rays on our skin, especially after a chilling winter season. That's a pleasant thought!
But, we know that it's not always glamorous under the sun, especially when you live amidst pollution and scorching heat. So there is always the risk of sun damage, sunburn, or ugly sleeve and neck tan.
Now that summer is almost here, taking care and preparing your skin should be on your to-do priority list!
We have asked our skin experts at Noa Hair and skincare clinic, and they shared some awesome tips to achieve clear, radiant, protected and nourished skin.
Here are they.
Drink what your skin needs!
Staying hydrated is the key to good and healthy skin through all seasons. But it becomes essential in summer.
The right amount of water will keep your skin radiant and plump. At the same time, try cutting back on alcohol and caffeine as these dehydrate the body.
Dehydration can also make you sluggish and can affect your work too.
Drink plenty of water and fruit juices, which are good sources of vitamin C and antioxidants.
The right diet
Our experts believe that we should start preparing for summer with a healthy diet.
Make sure you have a bowl full of fresh vegetables, fruits, and salads daily as these are excellent sources of Beta Carotene. Beta Carotene provides support and protection against free radicals that can make the skin age faster.
Eat plenty of fruits that are good sources of antioxidants too for glowing and young skin.
Sun cream
It is an obvious one, and you already know that sun cream is essential in summer. But, choosing the right sun cream is the key.
Our experts advise wearing sun cream with good SPF and covering up as much as possible. However, it's important to cleanse at night as the sun cream you wear can make your skin heavy and clogged.
Use skin cleansing products that have organic ingredients and are vegan as these can remove SPF, dirt, and sweat without affecting your skin. Massage the skin gently while using the cleansing product, and you can feel the impurities and dirt leaving your skin. You will feel light and fresh after cleansing your skin.
Restore your skin
As mentioned above, you should use the right cleaning product to remove impurities, sweat, and dirt. But what about the damage that your skin can suffer due to pollution, dust, and hot sun?
With proper care, you can reverse or restore your skin.
There are face masks available today with kaolin clay and calming ingredients like broccoli and cucumber oils, which can soothe and heal your skin. Natural or ayurvedic replenishing oils can nourish your skin and restore nutrients that your skin may have lost.
You can also try rosehip and tomato seed oil to reduce sun damage and pigmentation.
Talk to experts
In today's busy life, it's never easy to take care of your skin. Thankfully, you can leave that to experts!
Noa hair and skin clinic have a team of dermatologists who can help you get glowing, healthy skin.